Pineapple Beach Club Resort on the Island of Antigua was responsible for one the best days, and weeks, of my life! After a long, and what seemed to be endless, search for a Caribbean destination wedding, we finally found Pineapple Beach Club (PBC). It checked all of our boxes for our wedding week, from venues to lodging, from food to price. It had it all, and that was before we even stepped foot on the resort for the very first time, which wasn't until our wedding week. And from that first moment, until the very last goodbye, I cannot quantify my gratitude towards the staff of PBC for making so many great memories happen for me, my wife, and my family.
Realistically, on paper, there were a handful of other resorts that offered identical "wedding packages" that Pineapple Beach Club offered. Our main requirements were that we wanted to get married on the beach, host an outdoor wedding reception under a tent on the property, be the only wedding on that day, a resort with under 300 rooms (to feel smaller), relatively close to the airport for an easy shuttle, and have multiple restaurants. But when it came down to it, when actually started to talk numbers with the wedding and resort coordinators, Pineapple Beach was a no-brainer.
Wedding Package
The wedding package we chose was, well, we didn't really have a "package" to choose from. Almost our entire wedding was chosen a-la-carte. The main reason we went with this place because it made sense. Us, and all of our guests, were paying to eat, drink, and stay at the resort every day. So to us, why would we have to pay additional exorbitant extra fees for the meal and drinks on our wedding day? Well, Pineapple Beach Club agrees with us. Their package, in most cases, made us only pay for anything additional that the resort did not already offer. So that means we just paid to rent all the items for the ceremony like the chairs and beach arch, as well as the tent, DJ, and tables for the reception.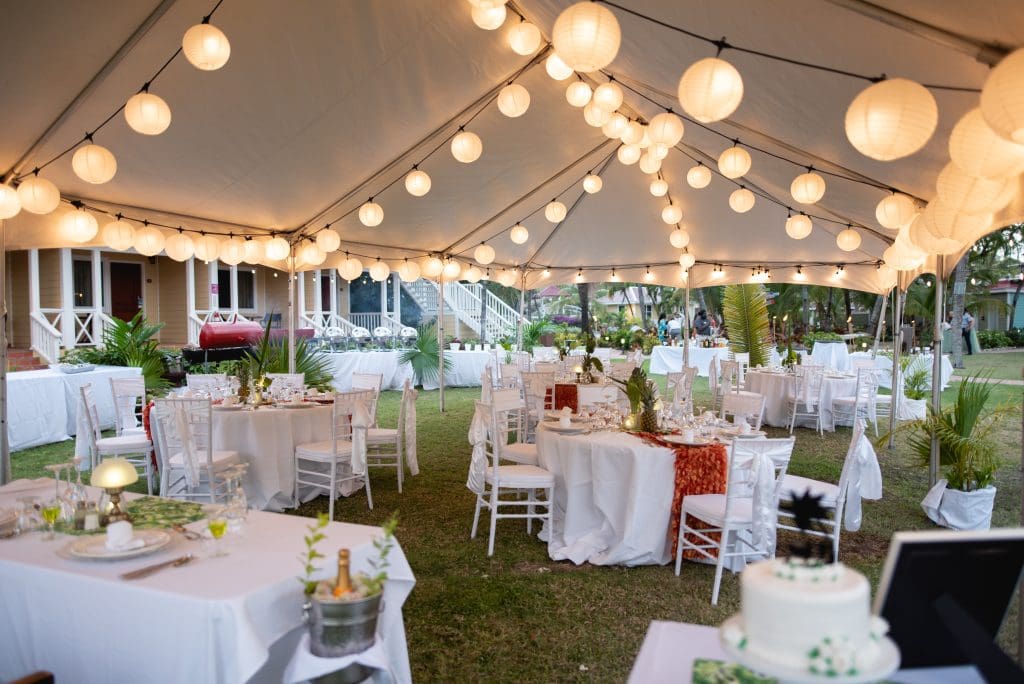 Like all frugal couples, we combed through the options and reviewed every single one to see which would be worth the money and which would not be. For example, no we didn't need two different sets of chairs for the ceremony and the reception, so we just had them move the ceremony chairs to the table after the ceremony. Another area where we saved, what would've ended up costing thousands of dollars back in the states, was on the rehearsal dinner. We didn't need anything special, and we had already sat down each night together for dinner, so they accommodated us again for the rehearsal dinner night with another group sit-down dinner with a special menu prepared for us at no additional cost.
The Wedding
The wedding day could not have gone any better. We got married on the beach like my wife had always dreamed of. We had a steel drum band play procession songs and music after the ceremony. The bridal party took photos on the beach afterwards, which thanks to our friends Tyler and Jessie, turned out better than we could've ever imagined. Our guests enjoyed a happy hour at a bar they opened up just for us while we took photos. Then we had our reception in the main garden area under a huge tent lit and decorated exactly how my wife hoped it would be. They hosted a traditional Caribbean BBQ style buffet that every single person loved. They had a bar set up near the tent so that we could be separate from the rest of the resort guests. They even opened up two rooms closest to the tent so that guests could use their bathrooms.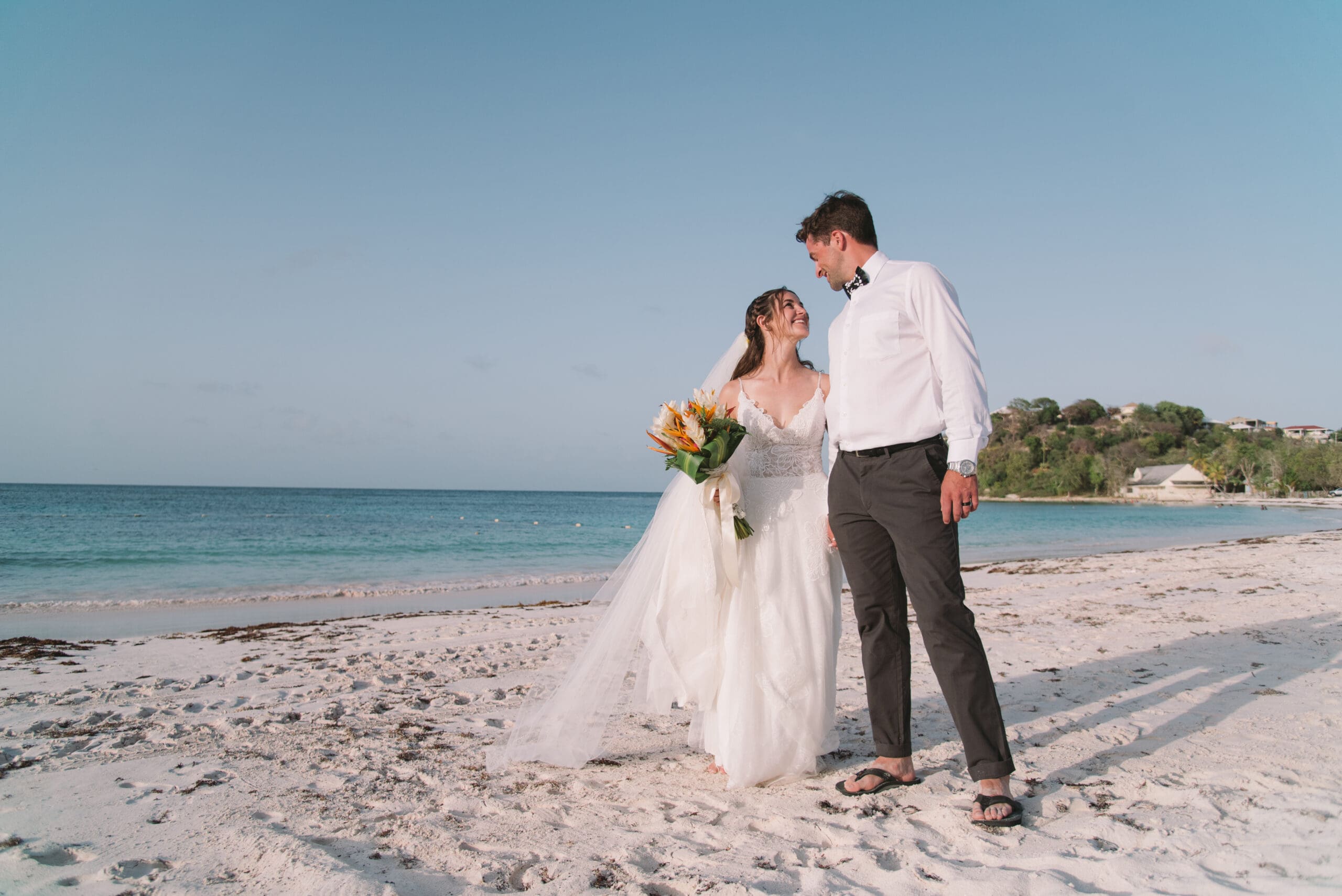 The reception continued onto a makeshift dance-floor under some disco lights on the garden area grass where the DJ played our playlist all night from the Gazebo. After the wedding, we all headed down to the beach to "trash the dress" and jumped into the water. .We ate, danced, and drank our way into the night and had one of the best moments of my life with my wife. I legitimately do not think we could ever have replicated our experience with any other all-inclusive resort besides Pineapple Beach Club.
Restaurants & Food
The resort had many restaurants on the property, each with their own different flare and style. Unfortunately, due to the constraints of 2020/2021, not every one was open. However, this did not dim the spirits one bit. The main restaurant Topaz was open every day for breakfast, lunch, and dinner. For breakfast, you could get anything imaginable from fresh fruit to eggs Benedict. At night, they offered tons of seafood options from catch of the day to dishes with lobster. For lunch, we most ate at the Pelican Snack Grill by the pool, where we could get burgers, fries, wings, pizza, you name it. The day after our wedding, they had the Outhouse open on the top of the hill for an amazing BBQ meal with ribs, wings, and all the fixins you'd need. And last but not least, a coffee and gelato shop open every morning that served some of the finest morning brews and delicious frozen treats.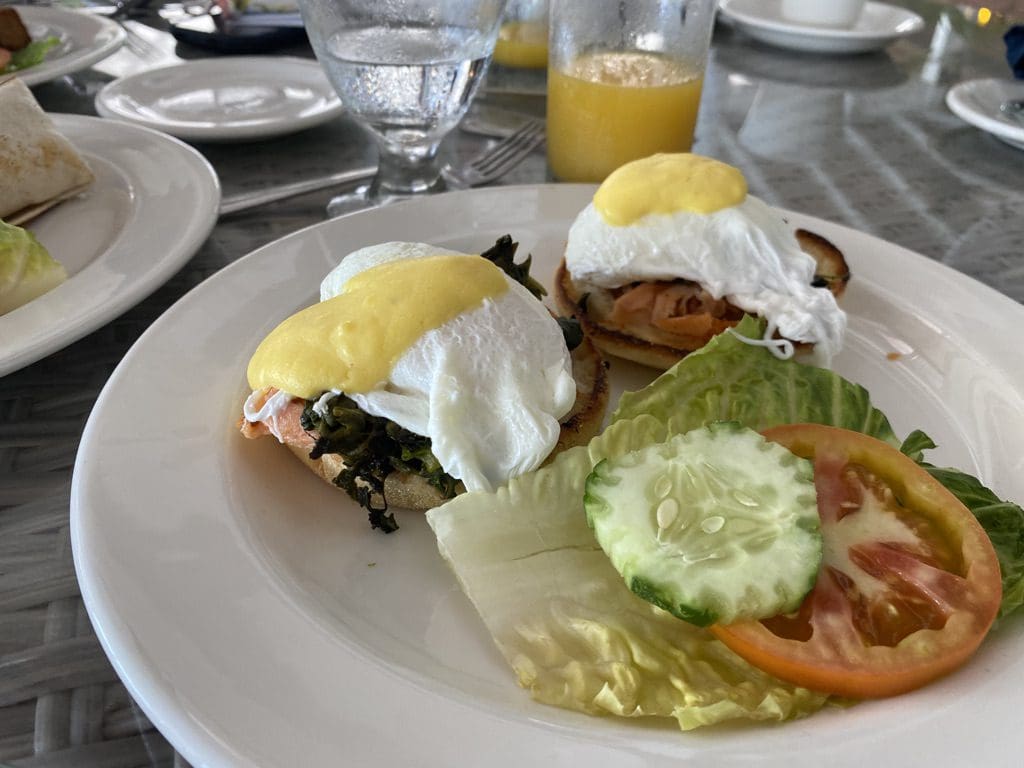 Due to the same constraints, they only had the main bar open, which was plenty. Their service was impeccable, and they offered any drink you could ever want on a tropical island. Being that it is a resort in the Caribbean, there's usually only one selection of beer, but an endless selection of tropical drinks on the menu. And when you have a group as big as ours that showed up to the bar every night, without overwhelming them, it was truly impressive.
Resort Amenities
For a resort this size (i.e. not a mega resort), there was still so much to do. Plenty of places to sit and enjoy the ocean on their beach. Three different pools to relax by. Tennis courts and an air-conditioned gym. A group of locally owned shops right off the beach for souvenirs. A beach volleyball court that held some heated matches between my friends and I. A relaxation area with hammocks under the shade of palm trees. Many overlooks with beautiful views of the blue Caribbean waters. And of course the ocean itself. Speaking of ocean, included were tons of non-motorized amenities like kayaking, stand-up paddle boarding, snorkeling, and of course, the crowd favorite, sailing. Yes, a skilled staff member of PBC would take you out sailing on a catamaran through the consistent Caribbean trade winds. I'm disappointed I only got to go out a few times, wishing we could have done it every single day.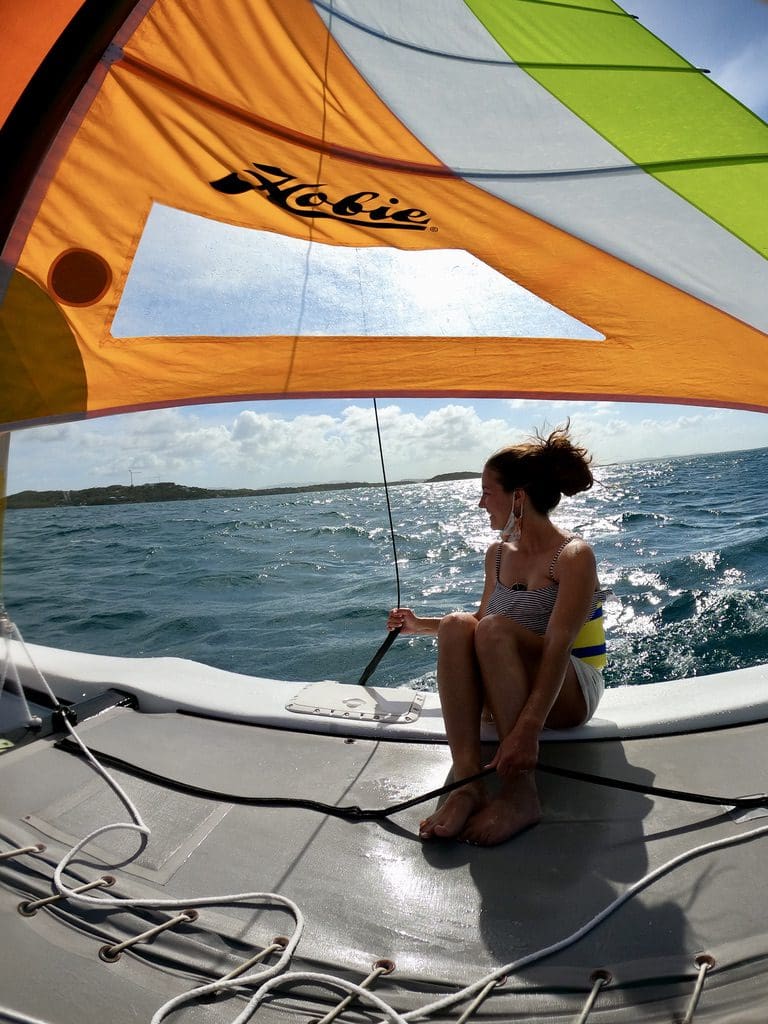 Rooms
The resort has plenty of options for rooms and budgets, and although we only stayed in one room for the week, we got to hear all of our guests opinions on their room experiences. We stayed in the Beachfront rooms which were incredible. Waking up to the sound of the ocean outside your window, then sitting out on the room's deck watching the waves crash on the beach. It was hard to beat. Our guests stayed in the Beachfront, Oceanview, and the Garden View Rooms. Every single guest of ours loved their stay and their accommodations. When we go back, I wouldn't change a thing!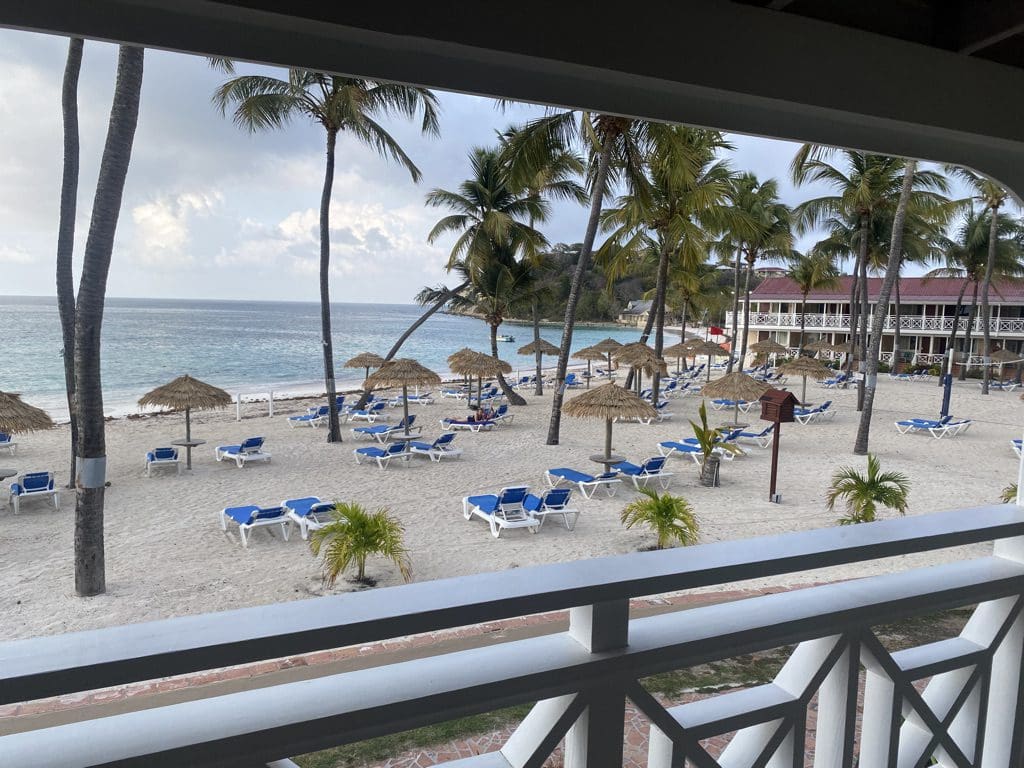 The Staff
I would be remiss if I didn't say that the staff at Pineapple Bach Club weren't a significant part of what made our wedding week so special. For whatever reason, the GM of the resort, Sanjay Ambros, handled so much of our pre-arrival booking & planning. The entire time, she kept telling us to not worry and that they would take care of everything once we arrived. I'll be the first to admit, I didn't have much faith in her or her staff. We wanted to micro-manage every bit of the only wedding we'll ever have. But I was proven so wrong. She, and her staff, went above and beyond to make us and our guests have the most unforgettable week during a year we'll never forget (2020/2021).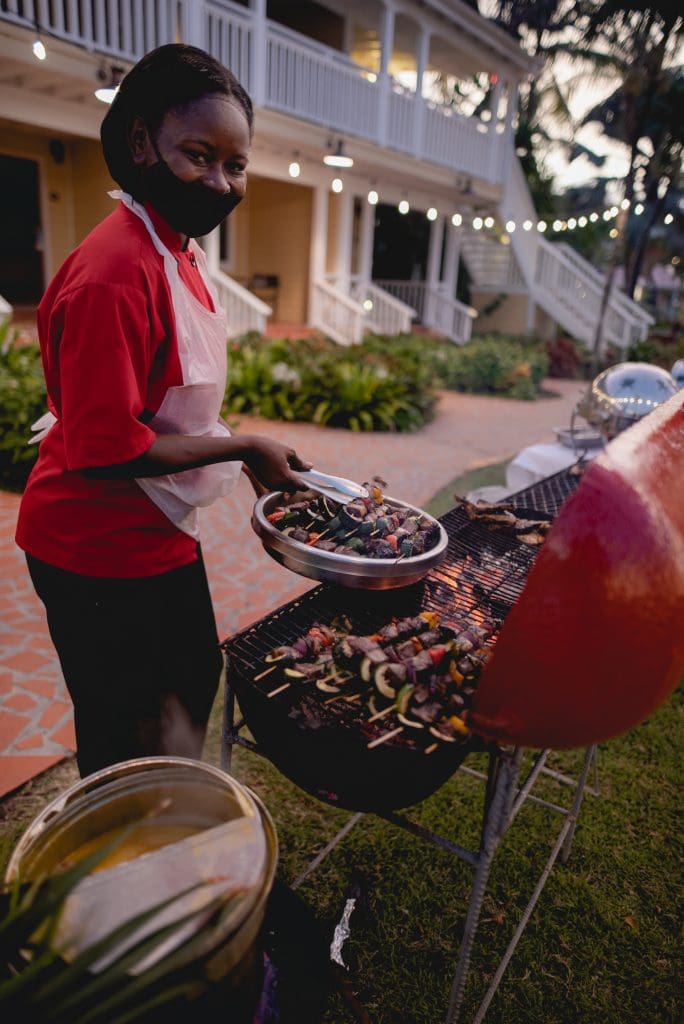 Every single bartender, Mavin in particular, knew our entire group and treated us with so much kindness and joy that I felt like they were a part of our wedding group. Anne Marie, the event coordinator/Swiss-army knife, did everything from the welcome party and daily activities, to being the MC for our wedding. The head Chef Brady would come out each night after our group's dinner (which did not cost us any additional money to seat 40 people at once), and chat with us and ask us how everything was. He was even the head chef for our BBQ wedding dinner. And I'm fully aware of the "required" kindness of an all-inclusive resort staff to make the guests feel happy, but these people seemed so genuinely friendly towards us and I can't even begin to show my appreciation towards them for that.
Wedding Photos Courtesy of our Photographers: @tylersawyerphoto and @jessievdlinden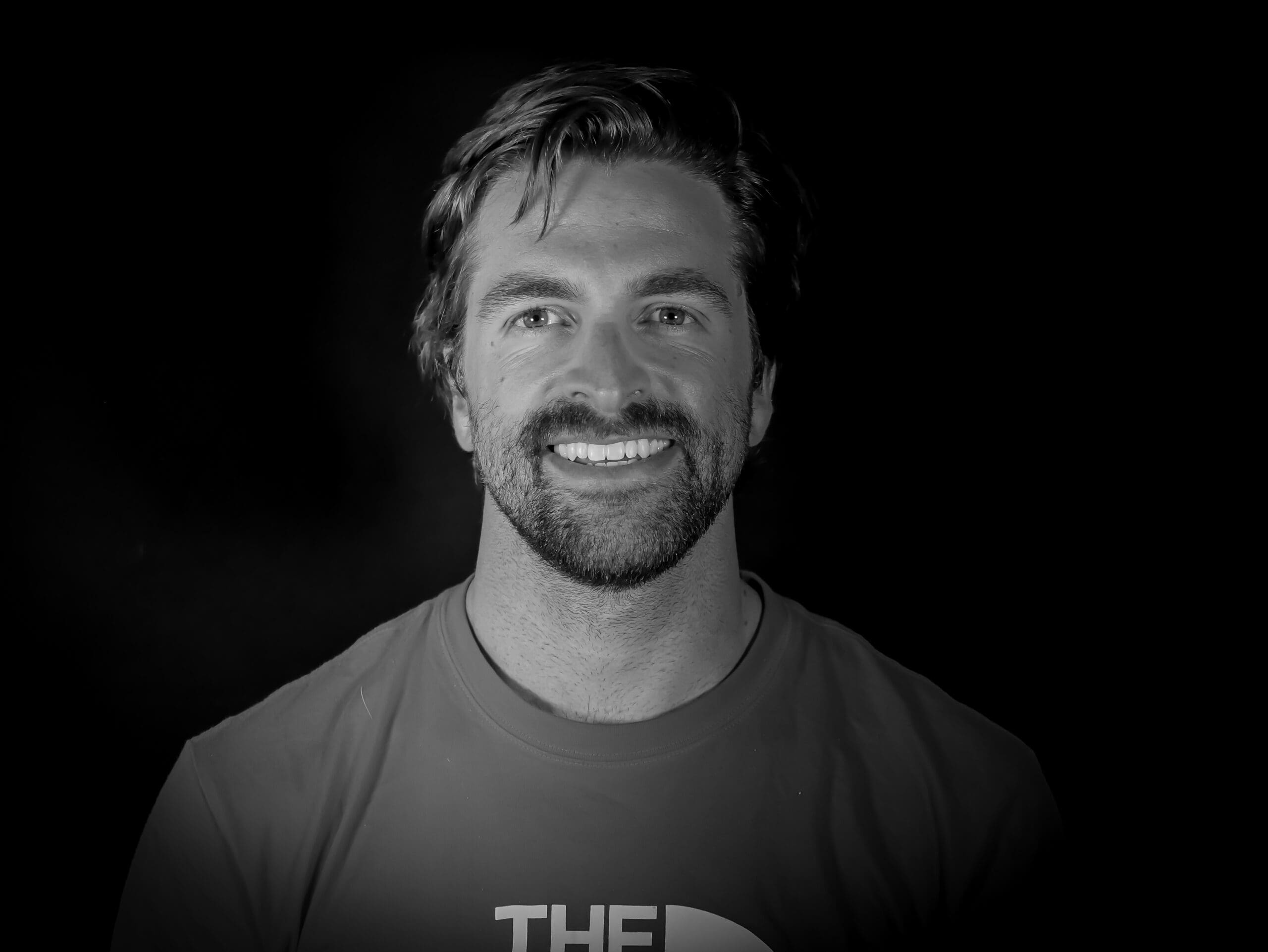 Hi there, my name is Zachary Kenney and I'm an adventure filmmaker & photographer.  My passion is to tell stories that will hopefully motivate you to go live a more adventurous life. Whether that is to experience the view from the summit of a mountain, or wandering through a new town on a road trip. Currently based out of Park City, UT.