When your friends tell you they have extra permits for a canyoneering trip in Zion National Park, you don't think, you just say, "Yes!"
And that's exactly how I ended up in a wetsuit, in the middle of the Utah desert, descending on a rope into a dark slot canyon. Keyhole Canyon was an excellent first experience in Canyoneering. Technical, yet manageable and short. It had everything I could have ever hoped for in a canyoneering trip. Big rappels, stemming off narrow canyon walls, pools filled with water, it was epic!
Located in Zion National Park, Keyhole Canyon was first discovered back in the 1979. Since then Keyhole canyon has been a go-to for experienced canyoneers to show new people the ropes. This time was no different. A friend of ours secured 5 permits in Zion National Park for us to drop into this canyon. Though 3 of the 5 of us were inexperienced canyoneers (Kyle, Pete, and myself), we are proficient climbers and new how to handle ourselves on the ropes. Brett and Alex were the ones that picked this place, so we gladly followed them through it.
The Approach
Keyhole Canyon is a great introductory canyoneering experience for the following reasons: it's short (1.9miles RT), only 4 rappels, longest rappel is 30ft, and you have to wear a wetsuit (3/2mm) because of the frigid pools in the canyon. To go fast and light, we chose not to bring bags into the canyon; instead, throwing on our wetsuits at the trucks and getting all our harness on for the approach. Would I reccomend this again? Probably not, it was so hot and I was sweating profusely as I climbed the steep slickrock approach to the Hoodoo Pass. But I will say, not having a pack in the canyon did make the first part much easier.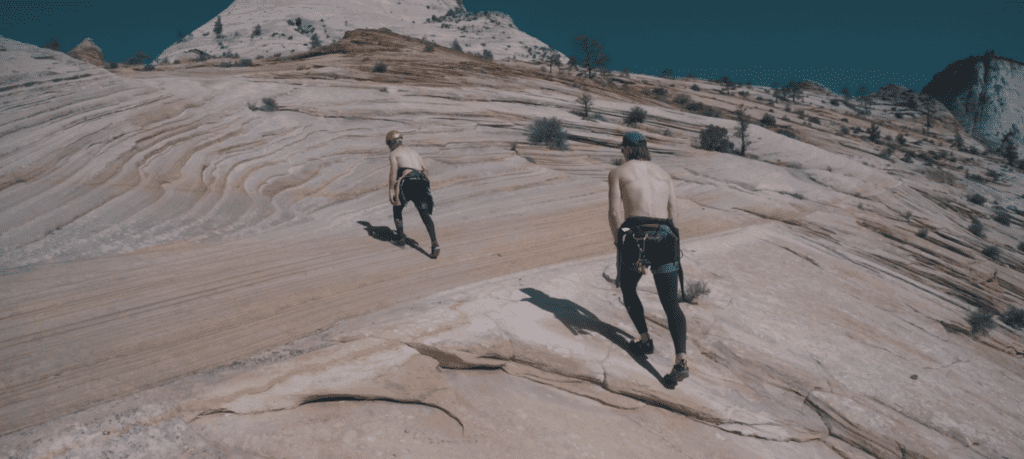 Descending Into the Slot Canyon
Once in Middle Keyhole Slot, we navigated our way down the narrow canyon walls, dropping over the steps, and stemming our way across difficult sections. This section alone makes the whole trip worth it! But just remember, the sandstone canyon walls are relentless on your delicate, neoprene wetsuit. But once you navigate this section, you reach an opening right before the first rappel anchor. This is where the real fun begins.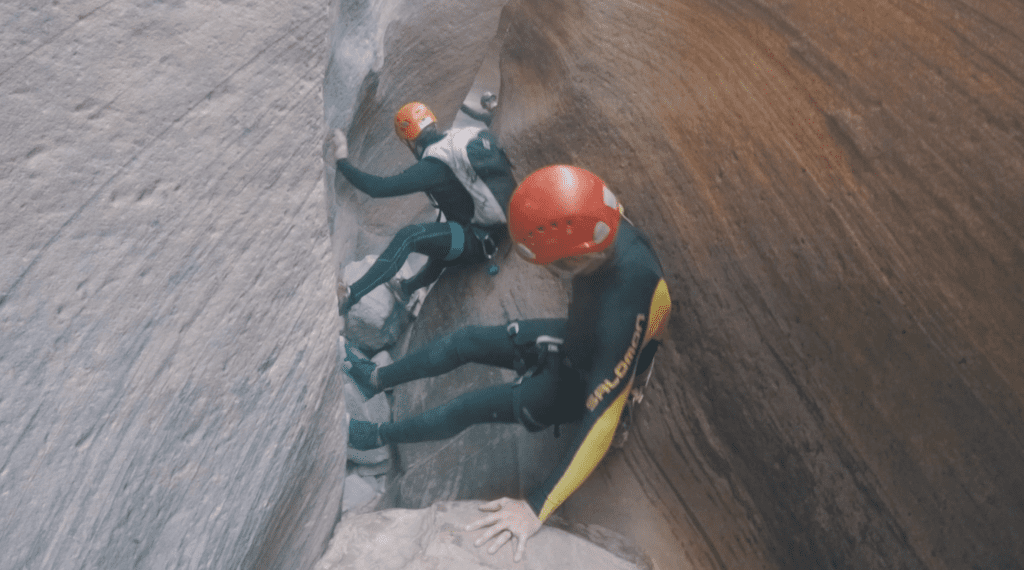 The first of 4 rappels is the best one in the canyon. You descend into a water groove that drops you into a hollow canyon below. During the wet season, all the rappels end in a pool of cold water. Our experience had only one pool of water.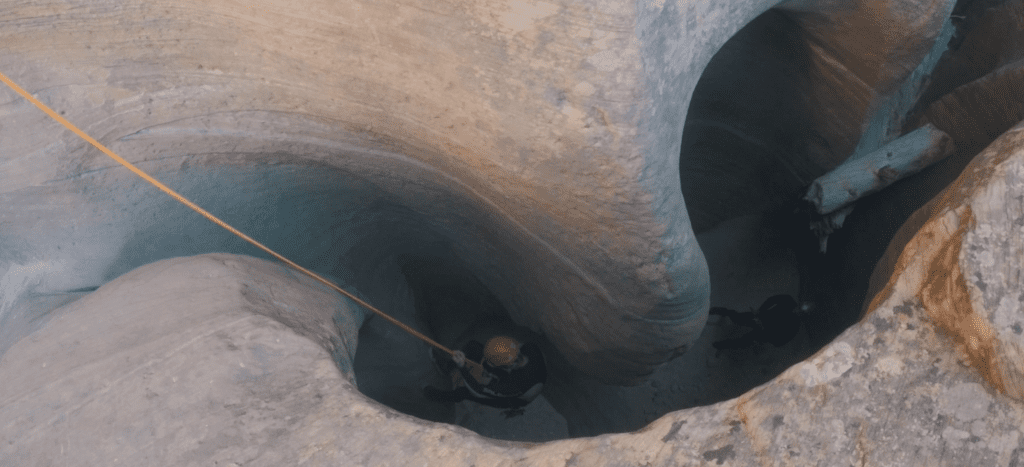 The second drop has two options, use the large tree that's jammed into the canyon as an anchor and rappel down the 6ft drop into the pool, or just use the webbing that has been tied under the boulder at the drop to lower yourself in.
The third rappel was steep, but very manageable. And immediately after, you're presented with a tricky rappel for your last one. You're given the option to either downclimb a slippery slab section, or rappel the downclimb. Obviously, we chose to just rappel again and it was definitely the smarter option. Especially since there is a pool at the bottom filled with ankle twisting rocks.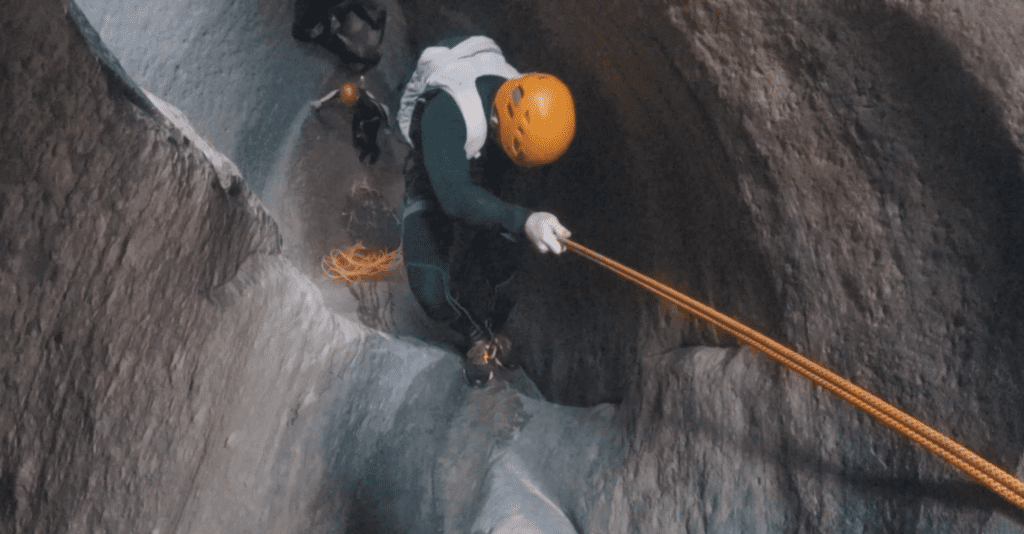 From here, it's just a slot canyon exit down the route with one more surprise. The SWIM! Or for us, a knee deep trudge. Normally this section is, at least, up to your waist with water and you're forced to stem across the water or swim through the murky liquid.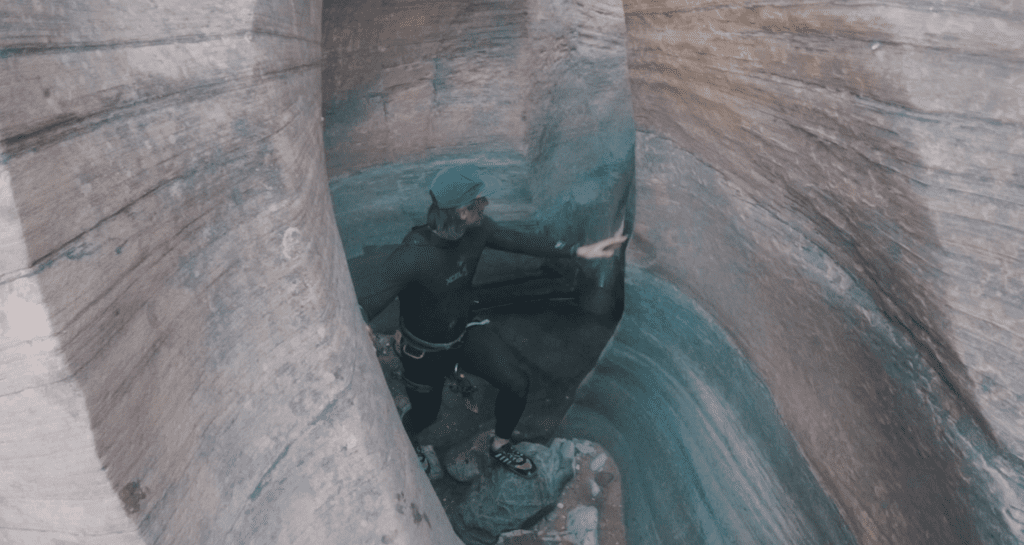 Needless to say, this was an incredible experience. I honestly was disappointed when we exited because I didn't want it to end. I was having so much fun in the canyon. Challenging moves, exercising all these new techniques, and generally laughing my ass off at most the conversations that were had. If you can rappel, this is a canyon you should attempt. It really does have the full canyoneering experience. And let me be the first to tell you, it's an experience unlike any other if you've never been canyoneering before. So far below the earth, looking up and seeing only a tiny sliver of sunlight above you in the "keyhole".
What To Wear & Bring?
Helmet
Harness
Rope: Rope > 30m is sufficient (no need for a full 60m)
Rappel Device (or ATC): I use my climbing ATC
Wetsuit: Depending on the water level, at 3:2 will be sufficient
Approach Shoes: Wear shoes that will grip on sandstone walls, not bog you down when wet, and stiff enough to not twist your ankle when you wedge them into tricky sections.
Water?: Depending on fitness, water is not needed. Round trip 1-2hrs.
Extender + Prussik: For those who are uncomfortable when rappelling.
Headlamp?: Not needed, plenty of light reaches the route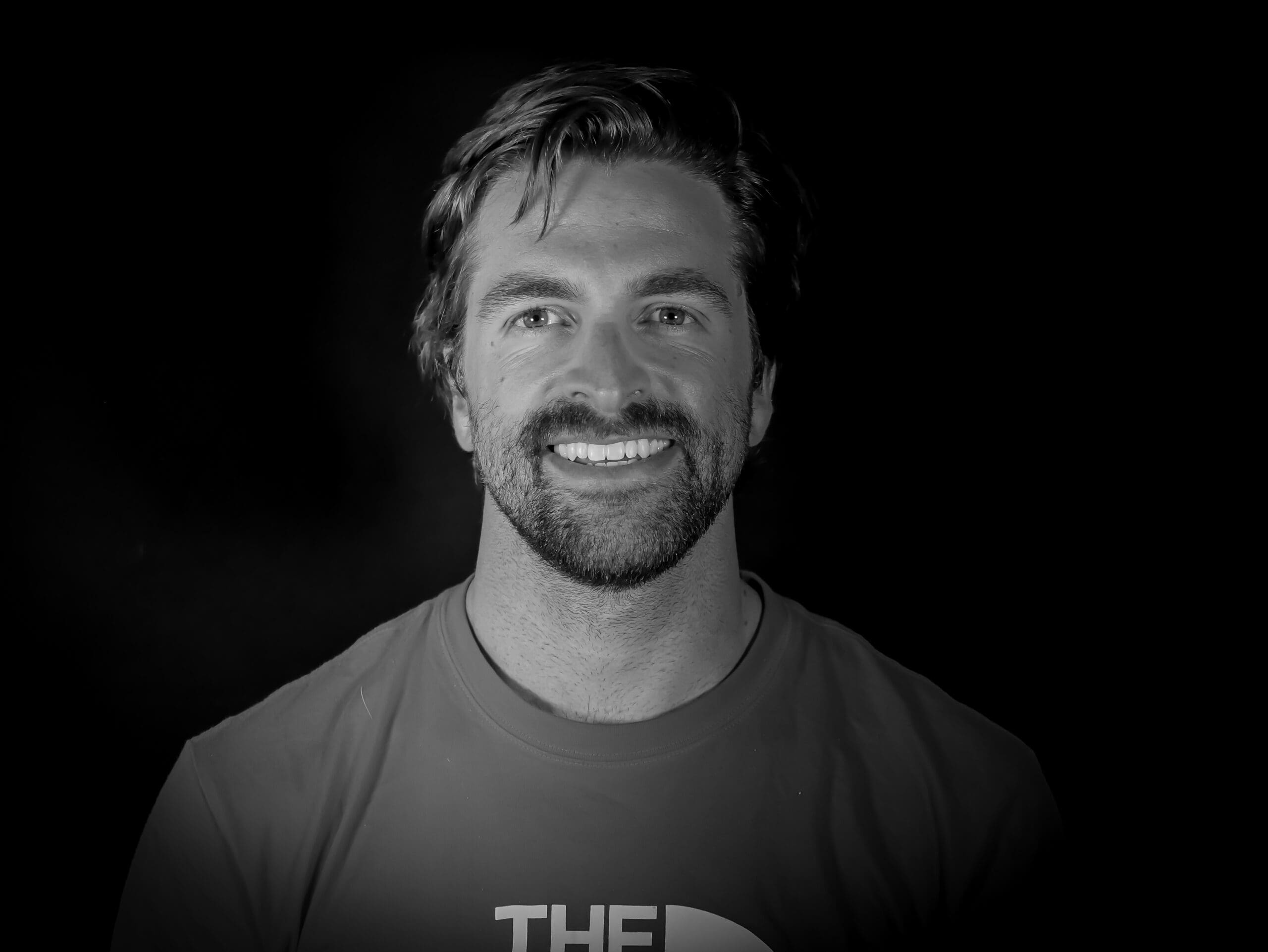 Hi there, my name is Zachary Kenney and I'm an adventure filmmaker & photographer.  My passion is to tell stories that will hopefully motivate you to go live a more adventurous life. Whether that is to experience the view from the summit of a mountain, or wandering through a new town on a road trip. Currently based out of Park City, UT.